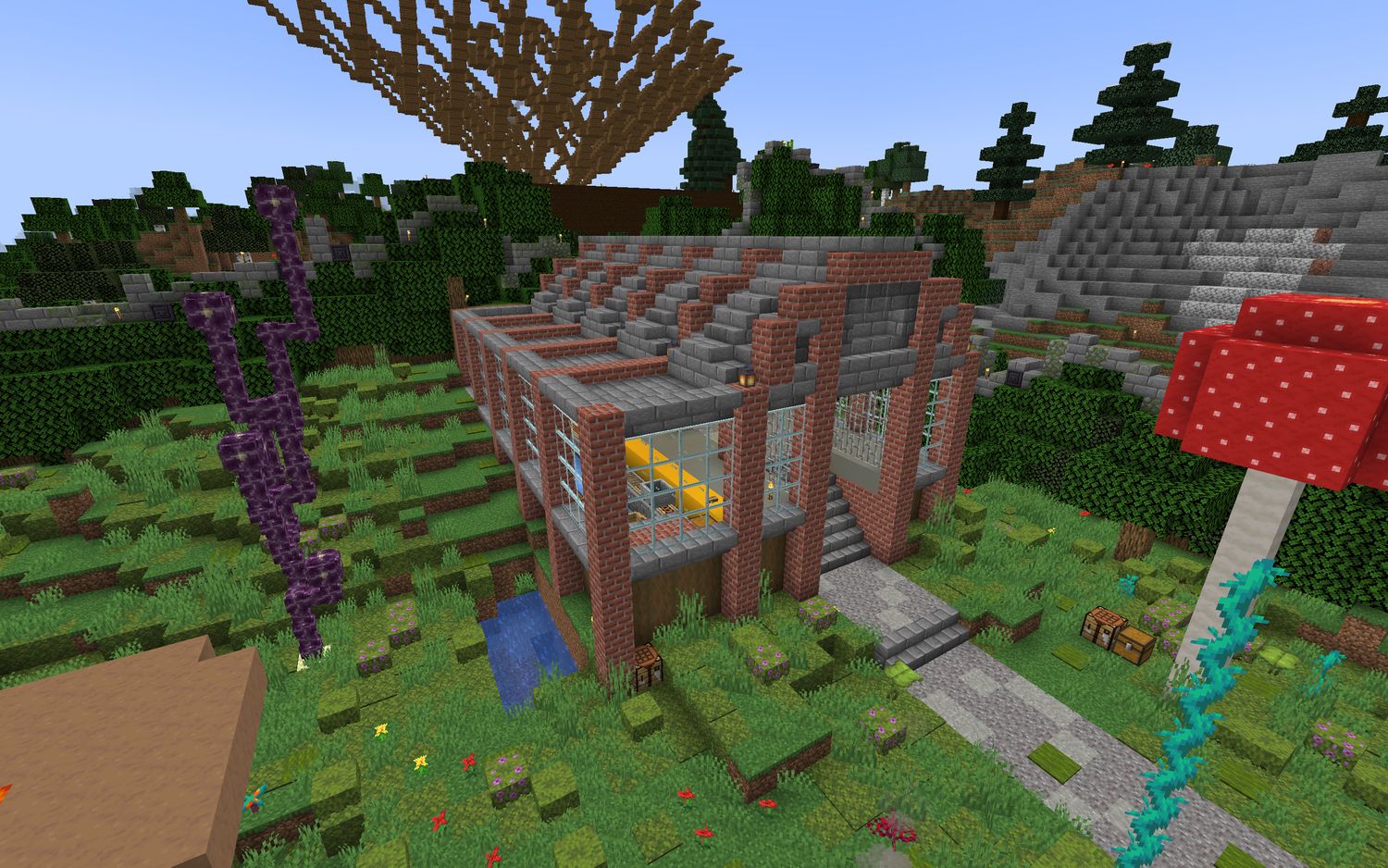 Train station
This train station leads to the main player settlement, Hole. At first, I just dug a tunnel and ran a train track from us to them. But later, other players discovered the track, extended it to their trading hall area, and built a couple more stations on the line.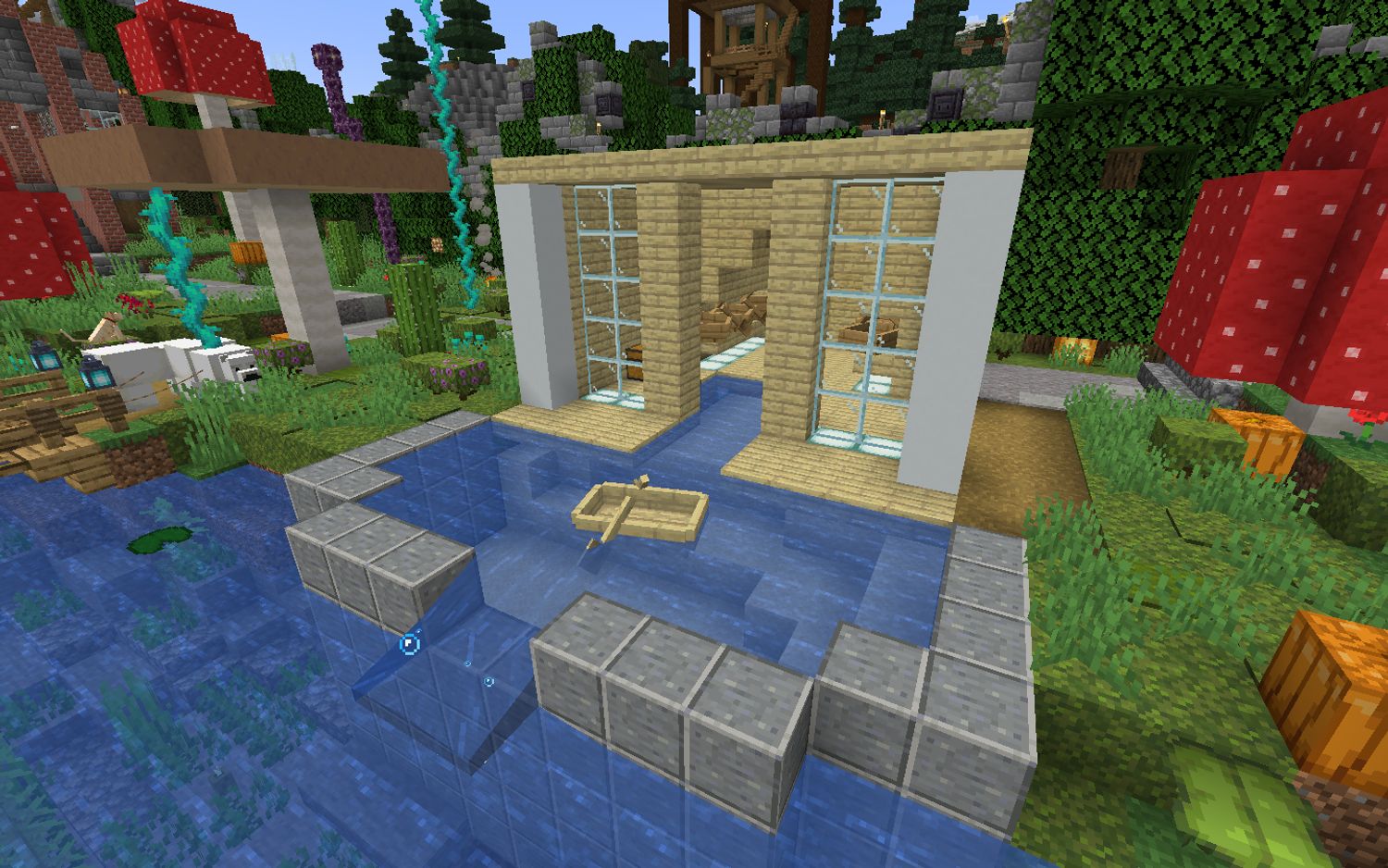 Boathouse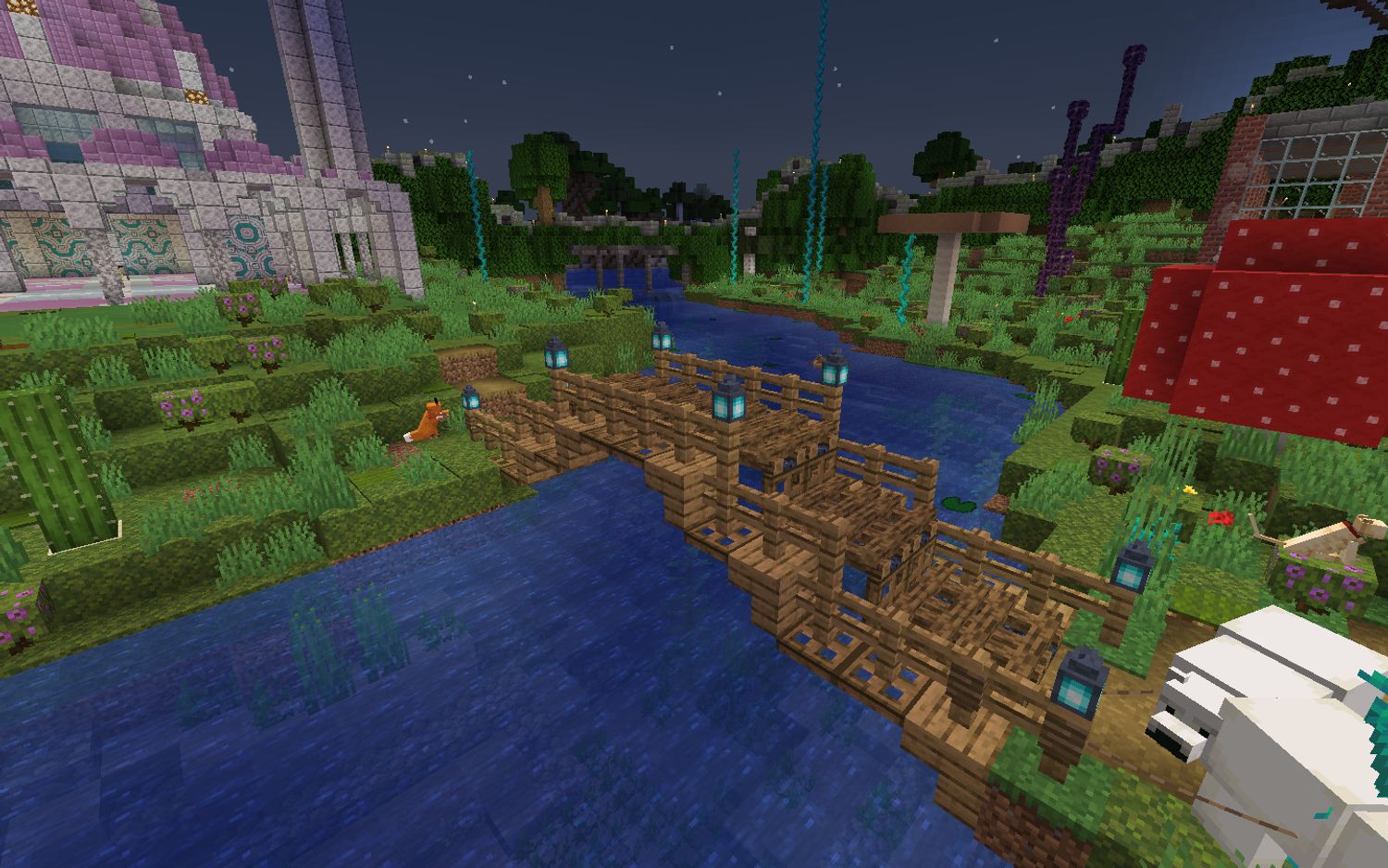 The river
The treehouse
This was the first structure we began building in this world, acting as our base of operations, with our beds in the canopy and a crafting and storage area in the basement.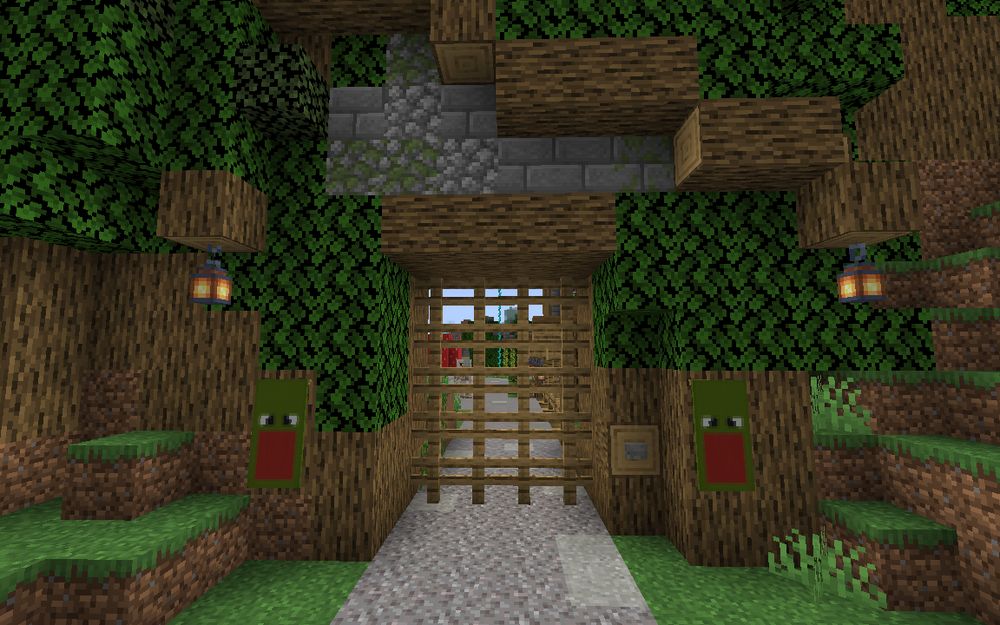 The west gate
I originally set up this gate with redstone (following a tutorial) so that on either side you could hit a button (see right) to open it automatically. Sadly, it no longer seems to work in my local save of the world file.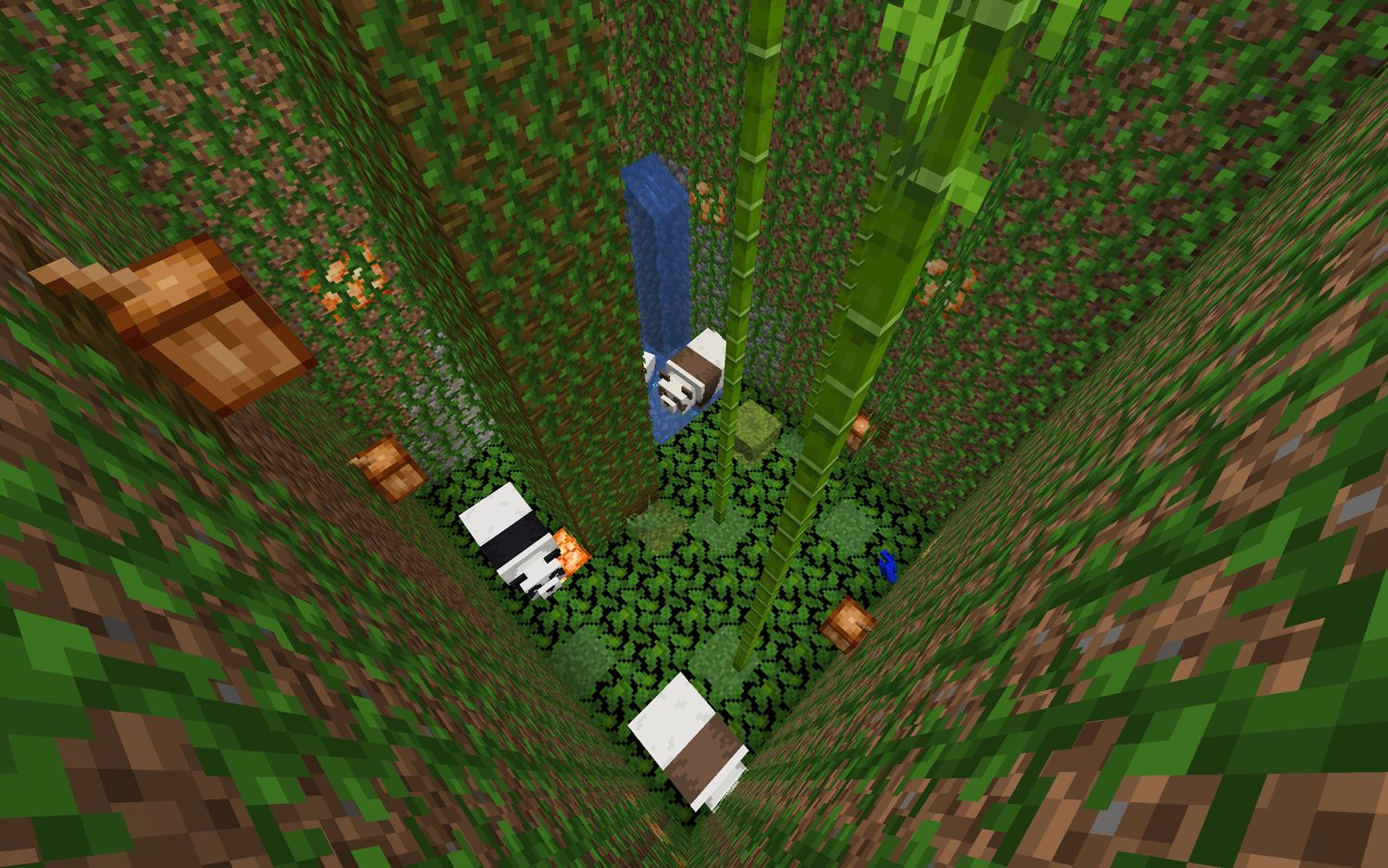 The homies (pandas)
Aquarium tank 1 (open ocean)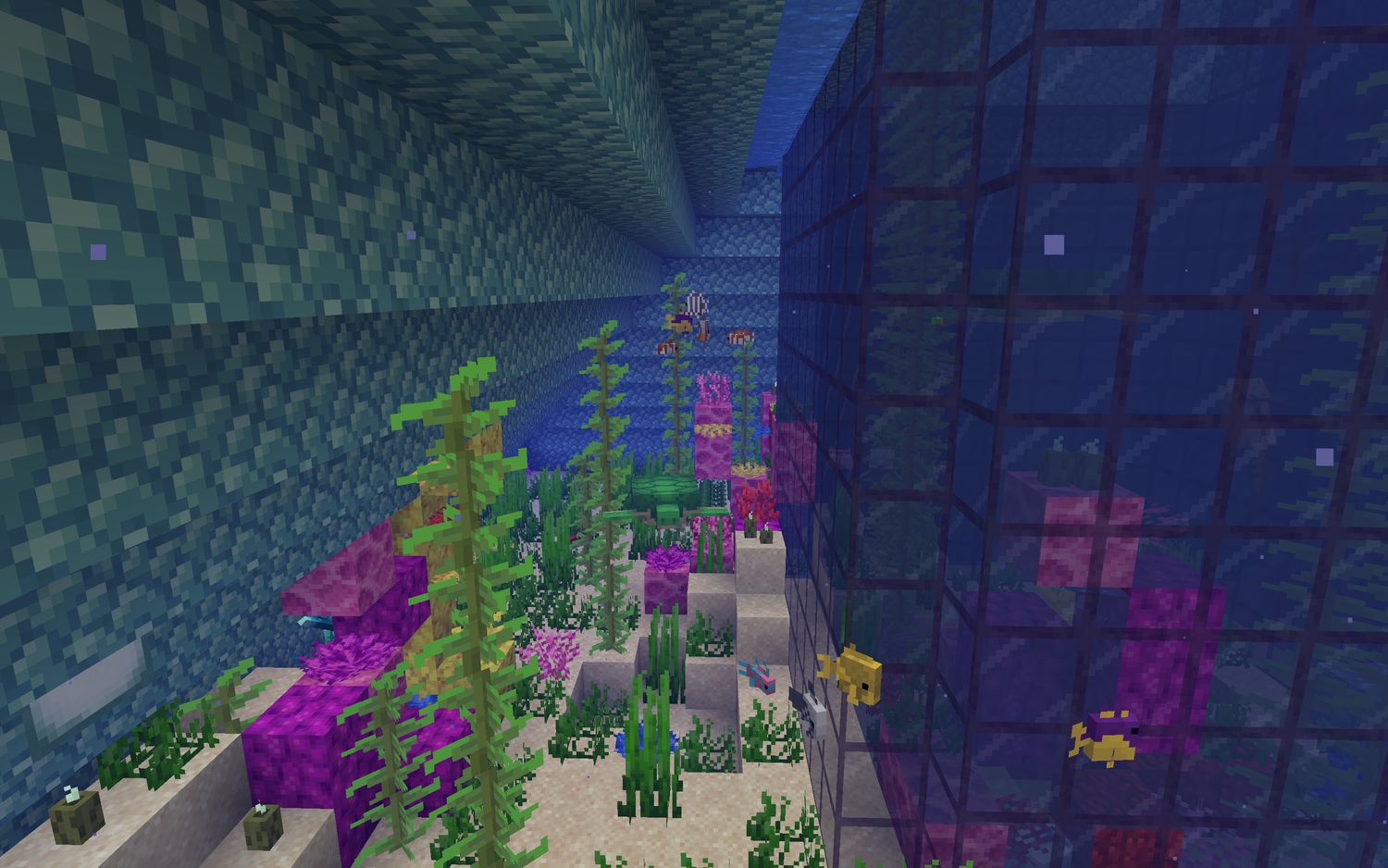 Aquarium tank 2 (coral reef)
We keep this second coral reef area separate from the other tank to protect smaller tropical fish from big hunters like dolphins and axolotl.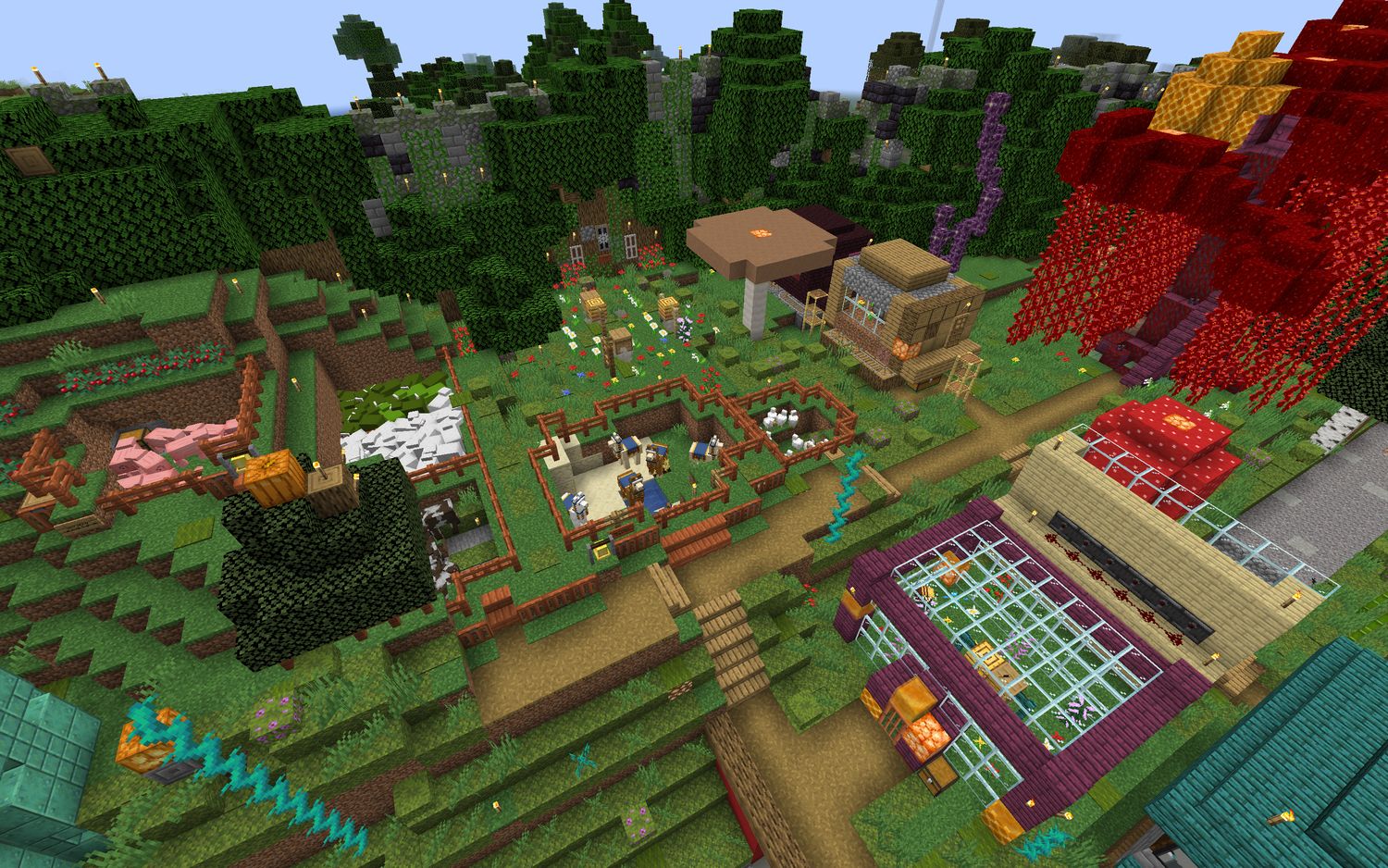 Livestock and harvesters
All credit to Steph for building these animal enclosures and automatic resource harvesters for berries, kelp, and honey.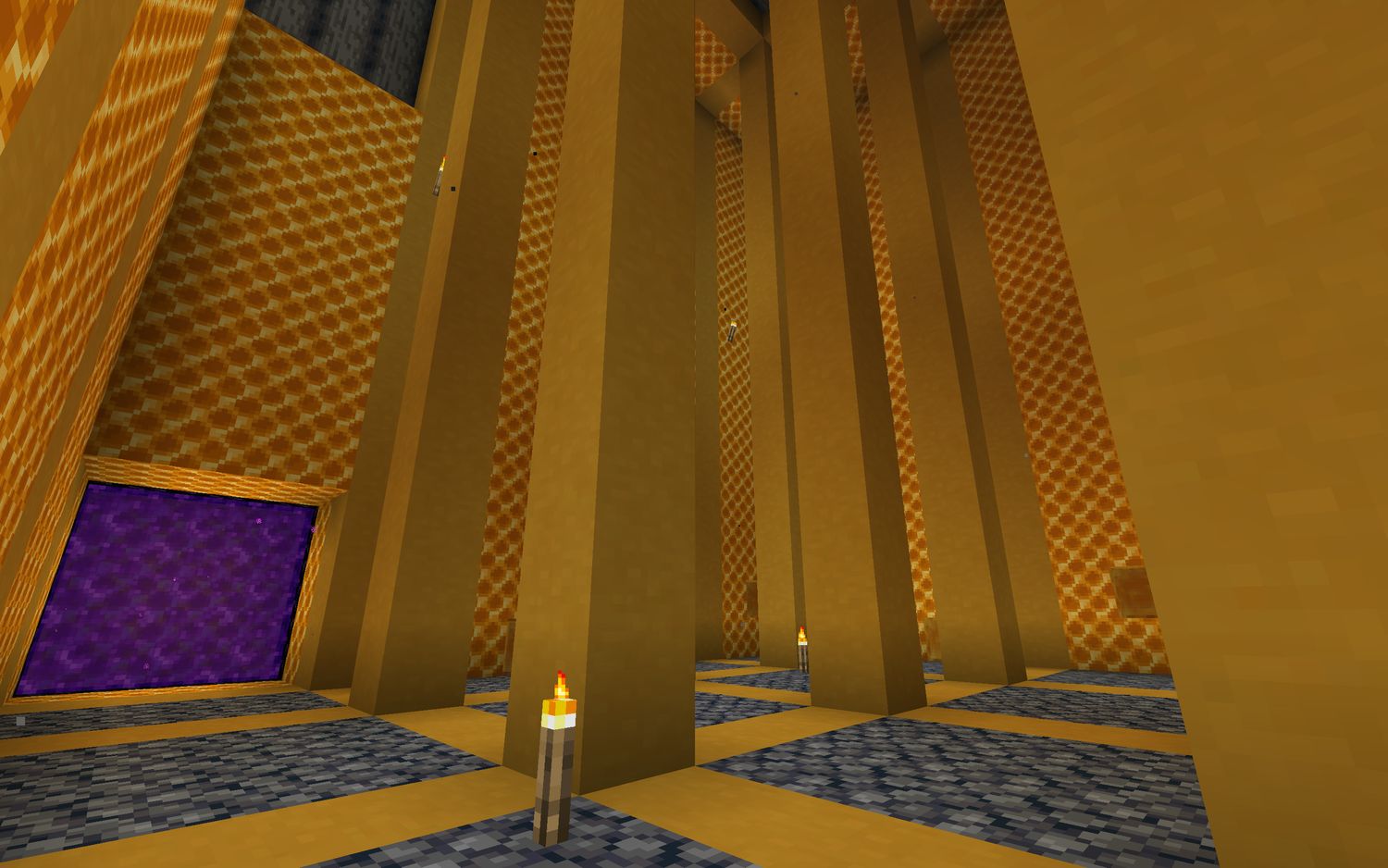 Nether beehive
With all our honey, I started building an enclosed sanctuary inside of the nether, modeled after a beehive — sadly never completed.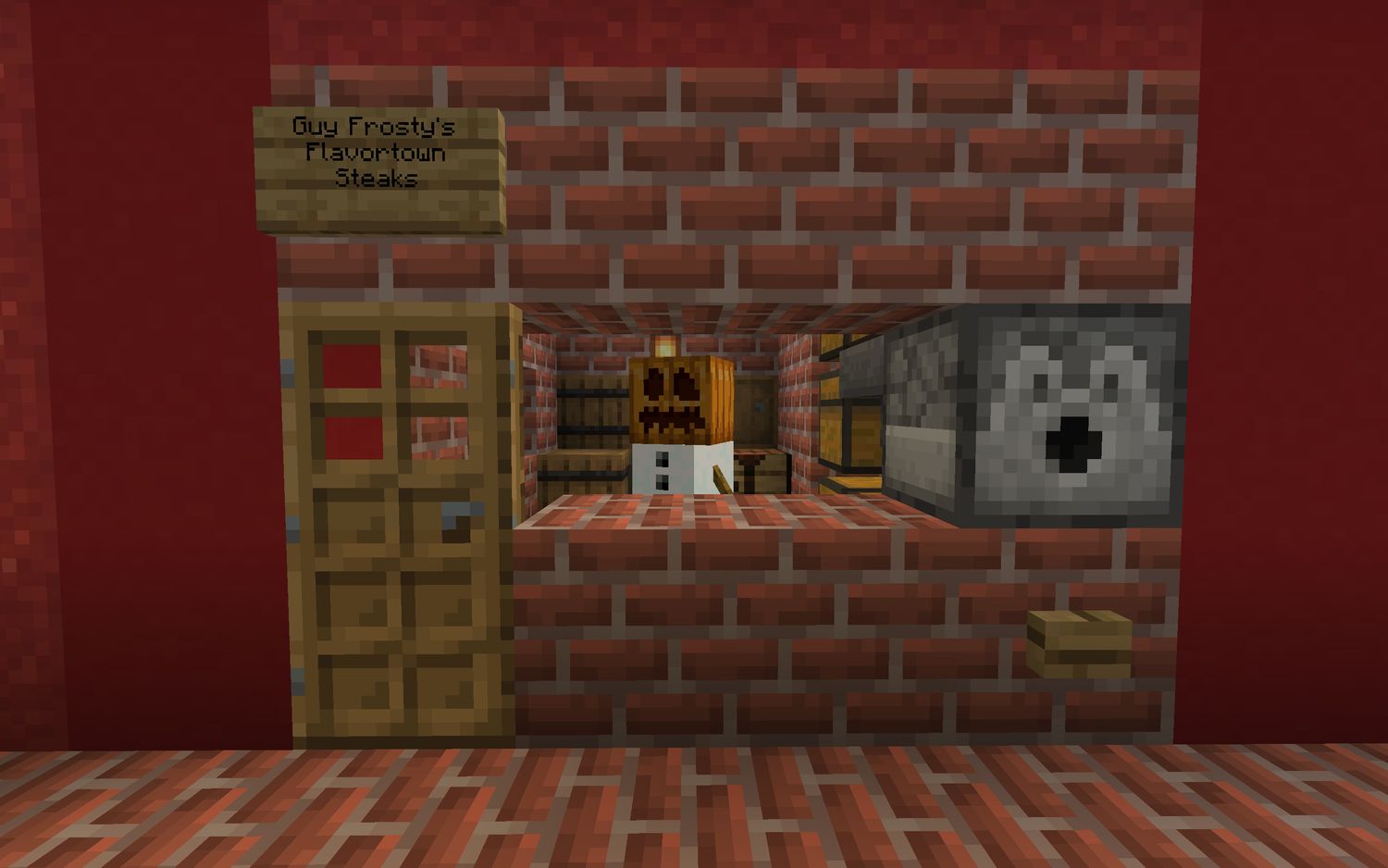 Guy Frosty's
A below-the-rader, below-ground dining destination. There's only one item on the menu and the cook has no manners.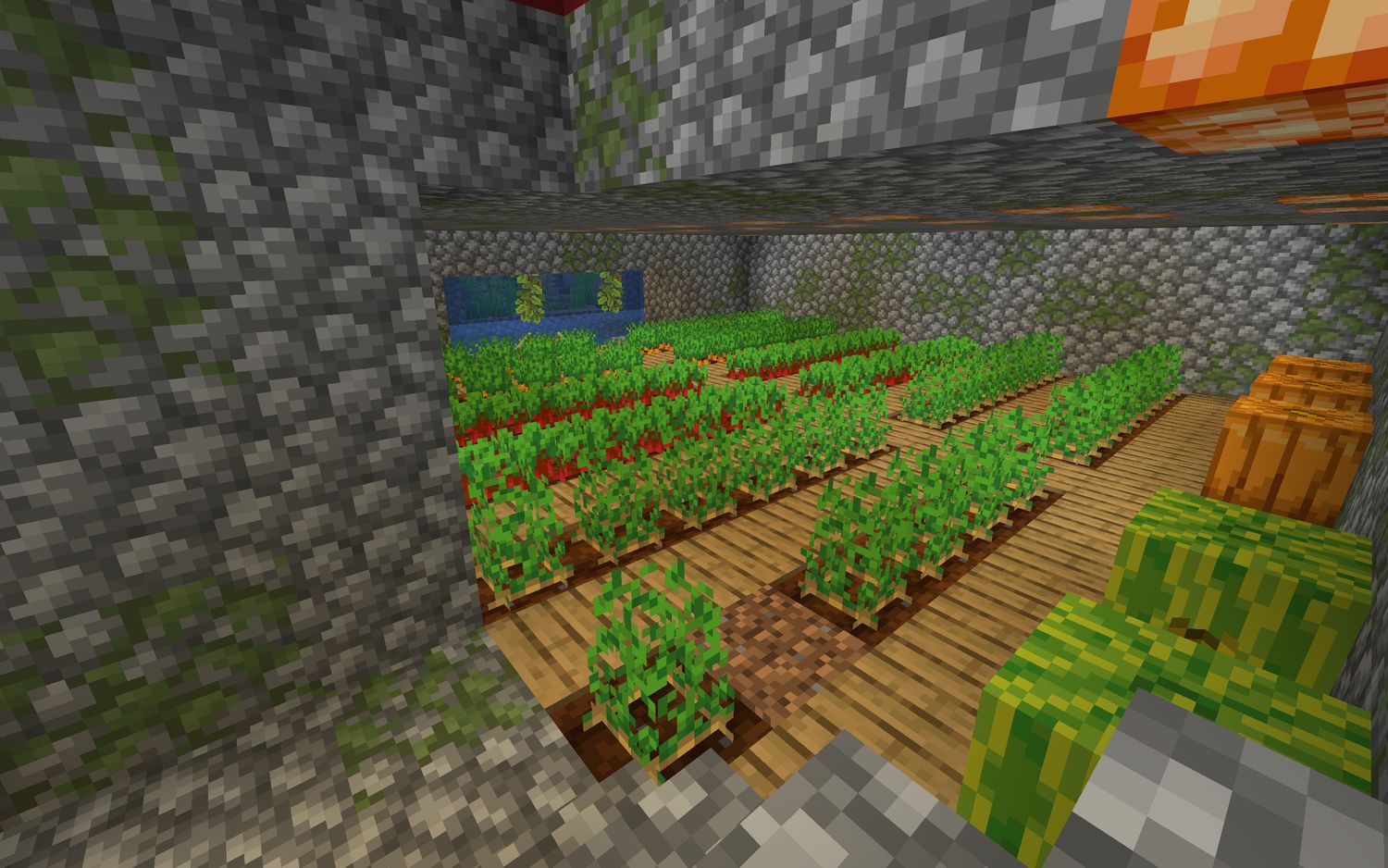 Underground farm
An area to grow crops which opens directly into the mouth of the river.
The temple
This building is transparently (and I hope respectfully) inspired by Islamic architecture. At the time I made it, I was reading The Architect's Apprentice by Elif Shafak, and was deeply inspired by her depictions of the awe and grandeur one experiences inside the great mosques of Istanbul.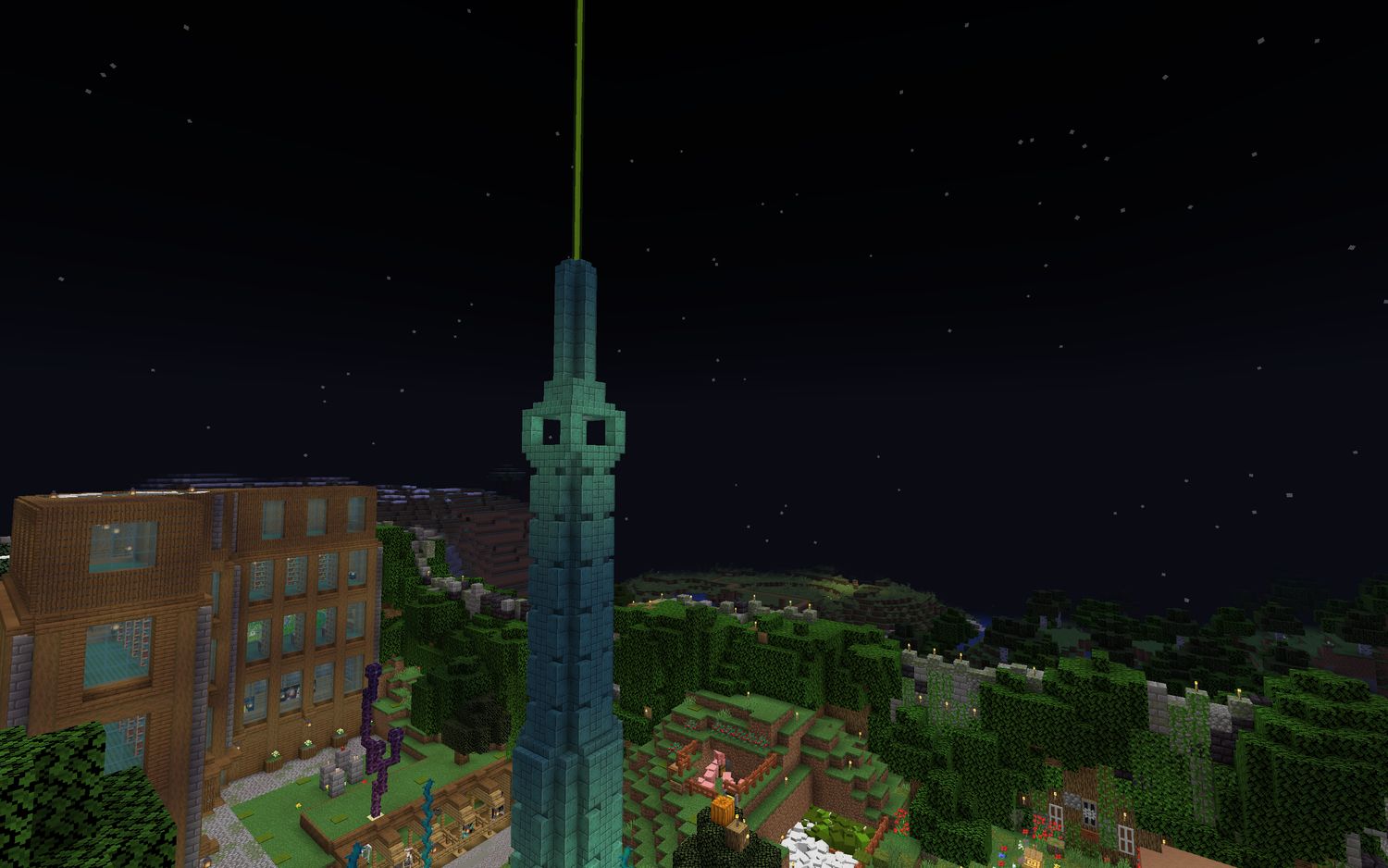 The beacon tower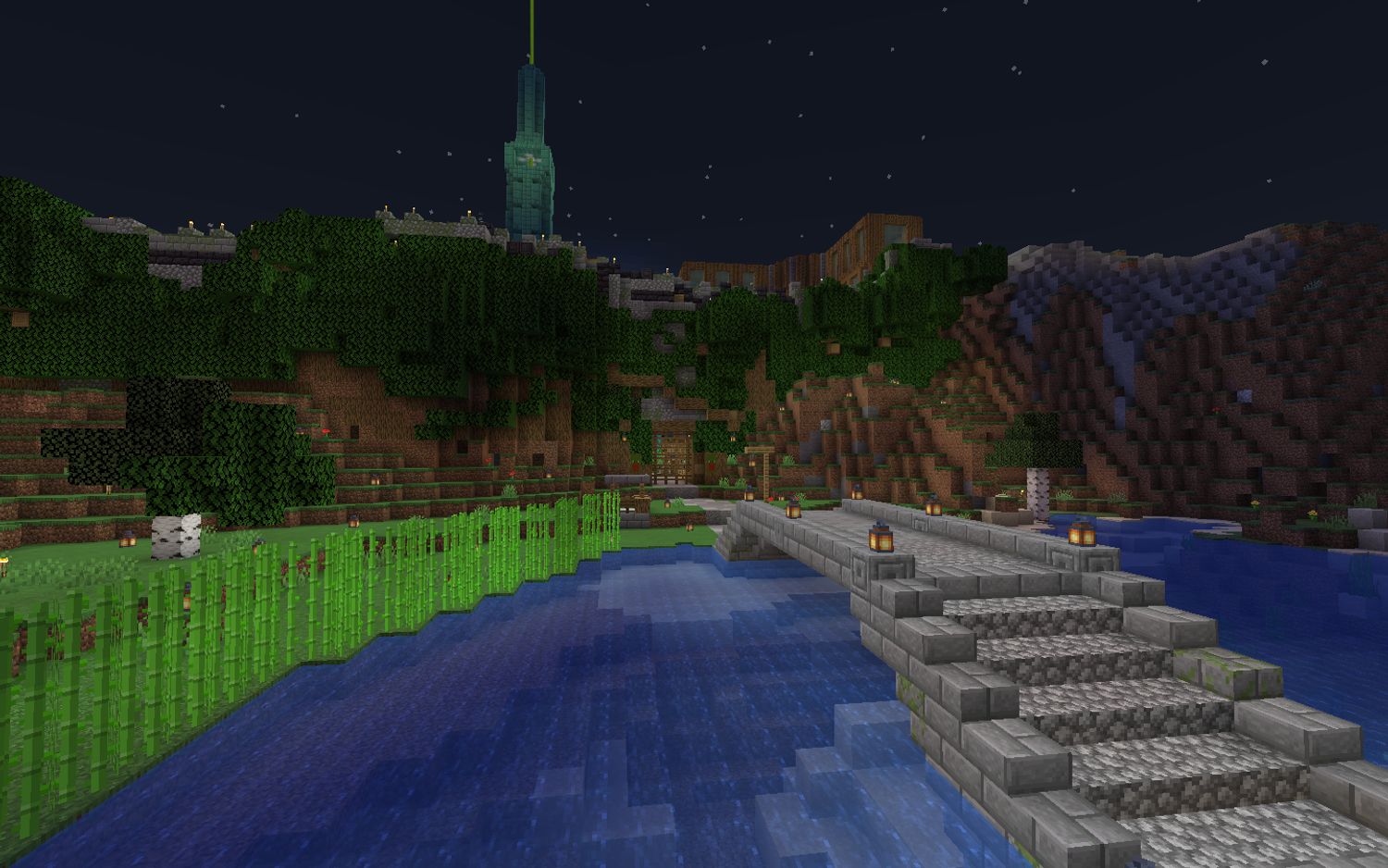 The west wall